We Buy & Sell all sorts of 45's-33's Records. Mainly we deal in 50s, 60's & 70's Classic Rock. But of course there are some Country, Gospel & Jazz as well. Many many 45's which are Great for filling up your vintage Juke Box!

A lot of our 45's still have the original picture sleeves. There is also the older type 78's for those of you who collect them.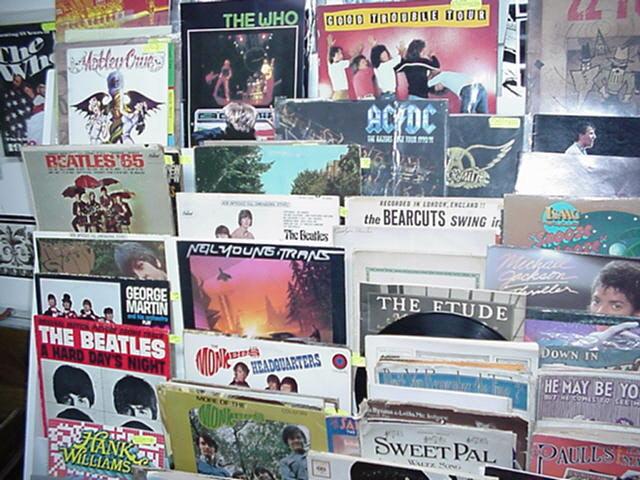 Are you looking for Concert Memorabilia? Well guess what. We have a lot of it, including some Autographed Photos, Autographed & Un-Autographed Concert Programs & Flyers, Key Chains & etc. Drop by and see if we have what you desire. If you happen to have some older records laying around, and you'd like to get rid of them. Bring them by and let us buy them from you!